MA-ACR35 50-S
The machine is designed and built for automatic assembly of bearings.
The machine provides the supply inside the cases with lubrication grease.
The finished product undergoes a camera inspection and depending on the quality of the assembly is sorted into finished and scrap products. The part is moved through the work stations by a rotary table.
The feeding and assembly of cartridges, discs, needle rollers and seals is carried out independently by the machine itself.
Assembled product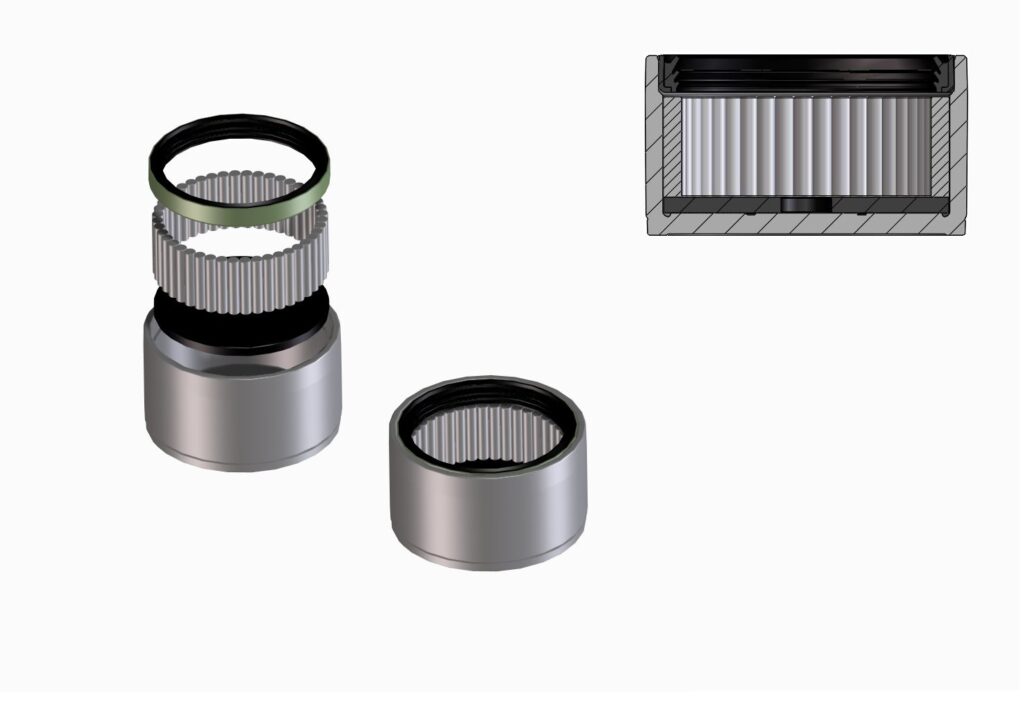 Technical features
| | | |
| --- | --- | --- |
| langEN | Product dimensions | - |
| langEN | Cadence (piece / hour) | 750 |
| langEN | Workstations | 12 |
| langEN | Components assembled | 3 |
| langEN | Product types | - |
| langEN | Operators in charge | 1 |
| langEN | Product change | 20 min. |