MA-ASPF-S
The machine is designed and built for automatic assembly of quick coupling connector parts.
The feeding of the valve body, o-ring, washer, ring to be welded and staple is performed by the machine independently.
The ring is welded by the machine using an ultrasonic welding machine.
The quick coupling is subjected to a leakage check, through a leakage detector.
The machine, depending on the conformity of the workpiece, also autonomously provides for the rejection or unloading of the workpiece and the distribution of the quick couplings into the appropriate boxes.
The movement of the part through the various stations is performed by a rotary table.
Assembled product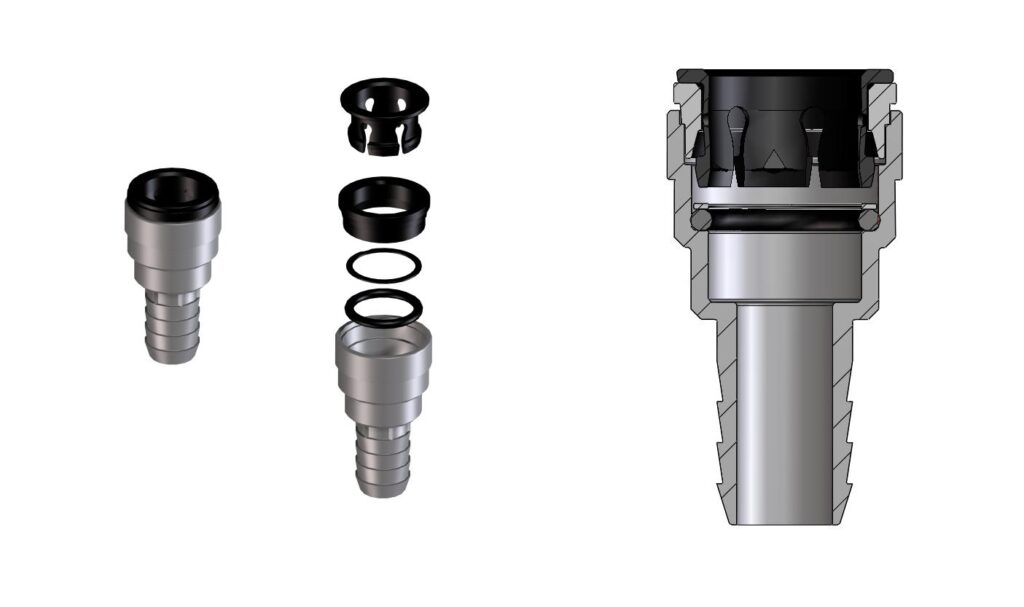 Technical features
| | | |
| --- | --- | --- |
| langEN | Product dimensions | - |
| langEN | Cadence (piece / hour) | 1000 |
| langEN | Workstations | 11 |
| langEN | Components assembled | 5 |
| langEN | Product types | - |
| langEN | Operators in charge | 1 |
| langEN | Product change | 20 min. |